SANs – Critical Log Review Checklist for Security Incidents and Use Case Log sources
A SIEM is like your our Organization's Central Nervous System; it is a very complex tool, there are two key aspects of any siem tool to deliver visibility into your cyber security health in realtime.
1) Log sources – the Data from log sources plays a vital part to give you the visibility of your whole IT real-estate in a single pane of glass.
2) Use cases or correlation – these are the rules to identify, IoC, TTP and ATPs, etc. correlating them to various threat intelligence.
And all too often, events that do make it to the SIEM don't result in a notable or correlated event because of faulty configurations as well as problems around alerting, parsing, time stamping, routing etc., meaning that the likelihood of a human seeing and responding to the event is very low. Therefore, it is vital, Test Use cases via a Red Team and Attack scenario based on specific exploits. use case test of all of your data sources.
3) Attack Simulation based on Use cases, Red Teaming, Purple Teaming and Automated Pentesting using tools like; (DNA – Database, Network, Applications) – Periodic
Architecture risk analysis (ARA). About half of the software defects that create security problems are flaws in design. ARA identifies those flaws and determines the level of risks to business information assets.
 Static application security testing (SAST). This helps teams find and fix security and quality weaknesses in proprietary code as it is being developed.
 Dynamic application security testing (DAST). This tool tests applications while they are running, simulating an attack by a hacker.
 Interactive application security testing (IAST). This also tests running applications, but unlike DAST, it uses code instrumentation to observe application behavior and dataflow. It's useful for CI/CD (continuous integration/continuous delivery) development environments, where the priorities are speed and automation.
 Software composition analysis (SCA). Almost every application in existence today is built, at least in part, on open source software components. SCA finds those components, along with any associated security vulnerabilities that have been reported against them.
 Pen testing. This is best done at the end of development, and is considered an extension of DAST. The goal is to find vulnerabilities in web applications and services and then try to exploit them so developers can fix them before a product hits the market.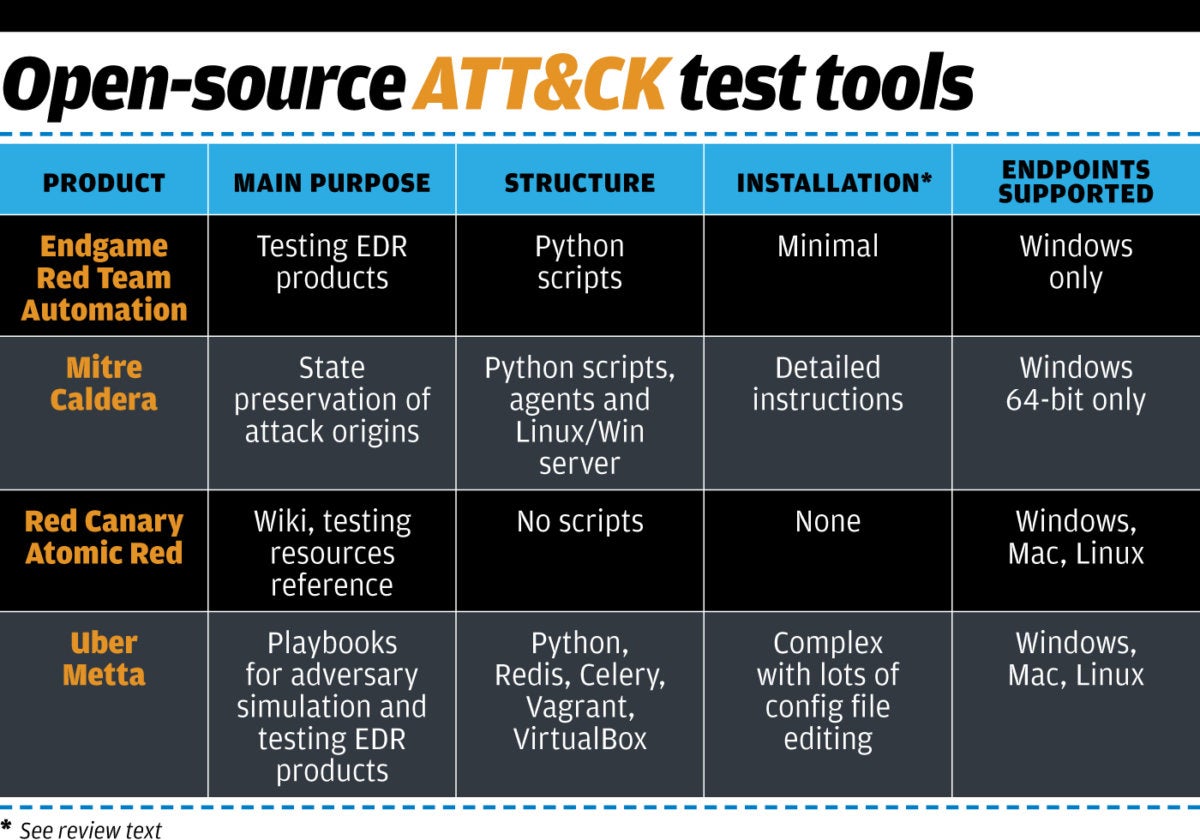 Customer recently asked me what are the main log sources for Threat Detection; Here is a good example and list;
Attack Surface;
Policy
Network
Servers
Workstations
Users
Credentials
Documents
Storage
Configuration
Cloud

Change Monitoring (RedLock)
Control Pane
Data Pane
Virtual Machines
Services
Applications
Storage
Rank potential event sources in order of recommended priority.
 DMZ

External Facing web websites
WAF

North-South Traffic (All external links) (Egress / Ingress)

Firewalls, Routers, SDNs, WANs and Switches

Firewalls
IDP/IDS
DNS Servers
DHCP
Authentication

RADIUS
VPN
Identity/Directory Services

User Directory
Active Diretory
Azure AD

SSO
PAM
CASB
IAM
Key management

Operation Systems

Windows Servers

Powershell events
DFIR Windows
Registry Keys –
Event Logs
System Resource Usage Monitor
USN Journal
Shadow Volume Copies
Network Connections

Windows workstations
Linux
OSX
Database Servers

Mail-ware defence

Web Gateway/Proxy
Email Gateway/Proxy
Anti-Virus
Anti-phishing, Social Media, Web

East-West Traffic

Routers
Switch CAM tables
Wireless

Device Register

Asset Register / Risk Profile assessment
CMDB
ITSM
Application Register

Endpoint Security

AntiVirus/Anti mailware/Phishing detection
EDR
MDM
MAC

Vulnerability Scanner

Continous Monitoring
OpenSCAP

Log/SIEM
FIM
NAC
DLP
Physical
Fraud Detection
Certificate Management
SaaS
Psychical Access/Security
Physical servers/DCs
Storage
Insider
Shadow IT monitoring

EDR/Layer 7 Traffic/SaaS usage/SaaS Storage/Change Detection

Slack can expose information simply by someone inviting external into company channel due to slack misconfiguration.
Grammarly – Key logger , registers all key strokes and was hacked recently.
 (passwordless) Elasticsearch or similar NoSql databases is huge
Continous Scanning of Databases landscape

Traffic Anomaly Based Detection

Application mapping

e.g. ScienceLogic
e.g. AppDynamics

Network Protocol Analysis
Network Traffic Mapping

Security Configuration Management, Change detection, Configuration and central management consoles

e.g. Solar Windows Configuration Manager, AlgoSec, Tuffin, TripWire

Continuous Monitoring of external facing assets/resources/IP/External facing IP subnet scans

Can you IT team expose any internal resources external, via Cloud, SaaS, On-prem. There is no technology that can do this, it requires team to create their own tools and continuous scans depending on environment, you can have a 100% secure monitored environment and a SYSADMIn could create a new exposures that is not even monitored, this is one of the major ways data exposures has occurred in recent history. E.g. Exposure of data on S3, backups saved on external facing website, pentest scans, change detection is required.

ephemeral resource detection
Vendor Risk
OSINT – Opensource Information gathering data
Dark Web Monitoring
Honey pots
DDOS
Threat Streams (Governments, etc.)
Reference information;